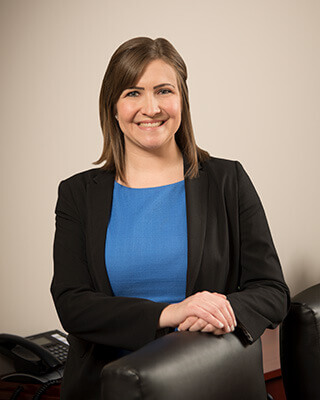 Stephanie Wiegand, Esq.
Stephanie Wiegand is a Partner at the firm who concentrates a majority of her practice on matters involving Community Association Law, Landlord/Tenant Law, Collections, and Litigation. Ms. Wiegand started at the firm as an Associate in 2014 and regularly appears in Landlord/Tenant Court and handles Municipal Court matters. Ms. Wiegand has successfully handled to completion a number of trials for nonpayment of rent, notice cases, and Marini hearings for issues involving habitability for her clients. She also provides thorough lease drafting and lease reviews for clients. In addition, Ms. Wiegand has represented the firm's Community Association clients in mediations and Alternative Dispute Resolutions.
Ms. Wiegand is a member of Community Associations Institute New Jersey Chapter (CAI-NJ) and was a committee person for three years, including chairperson in 2017. She is also a Certified Mediator through CAI-NJ. Additionally, Ms. Wiegand has presented at numerous seminars, including the New Jersey Apartment Association (NJAA) Fair Housing & Beyond, the National Apartment Association (NAA) Certified Apartment Manager (CAM) Fair Housing & Legal Responsibilities, and Landlord-Tenant Law: Lease Agreement, Defaults, and Collections. She has also presented several seminars on various topics to clients, managers, and others including fair housing, landlord/tenant law, collections, and rent receiverships.