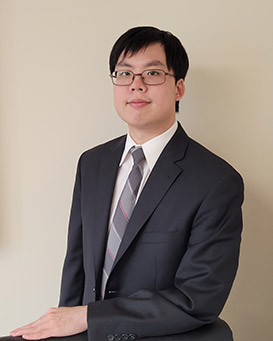 Anthony Chen is an Associate Attorney whose area of practice includes New Jersey Landlord/Tenant Law and Condominium Association Law.
Prior to joining Griffin Alexander P.C. as an attorney, Mr. Chen worked as an accountant for individuals and businesses, with his focus being on taxes. He is a Certified Public Accountant in New Jersey.
Mr. Chen graduated from Rutgers University in 2015 (B.S) and Rutgers Law School in 2019 (J.D). Mr. Chen is a member of the New Jersey Bar Association and the New York Bar Association.
Mr. Chen is presently licensed to practice in the State of New Jersey and New York.