Logan R.D. Stagnitto, Esq.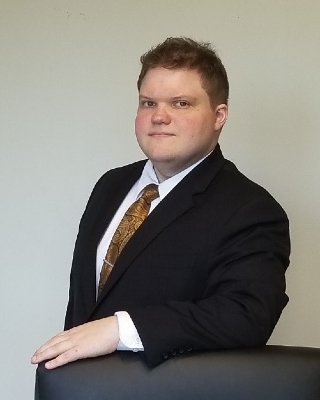 Logan R. D. Stagnitto, Esq. is a Junior Partner of the firm who focuses his practice on matters involving Landlord-Tenant Law, Community Association Law, Discrimination, and Litigation in New Jersey and New York.
Prior to joining Griffin Alexander, P.C., Mr. Stagnitto clerked for the Honorable Francis R. Hodgson, Jr., P.J.Ch.P., in the Superior Court of New Jersey, Ocean County Vicinage, Chancery Division, General Equity Part. He focused primarily on foreclosures, real property matters, and complex contract cases. Before that, Mr. Stagnitto worked as a summer associate for a general practice firm representing clients in civil matters. He is a member of the New Jersey and New York Bars.
In addition to attending court for landlord-tenant matters, Mr. Stagnitto conducts lease reviews, performs in-depth legal research, and handles more intricate and nuanced cases. Among other significant victories, Mr. Stagnitto was able to fast-track a business dispute into court via an order to show cause, eventually winning hundreds of thousands of dollars for his client via a motion for summary judgment. He routinely manages matters involving complaints filed through the Division on Civil Rights. While certain evictions were suspended during the height of the pandemic, Mr. Stagnitto assisted the firm in switching the focus of many cases from eviction to ejectment. Mr. Stagnitto regularly meets with clients and advises them on the facets of local rent control ordinances. He likewise utilizes his skills in legal research to digest and dissect new laws as they pass—e.g., the Fair Chance in Housing Act; the New Jersey Cannabis Regulatory, Enforcement Assistance, and Marketplace Modernization Act; and others—applying that knowledge to guide his clients in establishing new procedures and navigating new legal landscapes. In the same vein, Mr. Stagnitto assists in creating and presenting seminars to educate community managers in compliance and new legal developments.
Mr. Stagnitto graduated cum laude from Seton Hall University School of Law (J.D. 2018). While in law school, Mr. Stagnitto served as a member of the Seton Hall Legislative Journal. Through Seton Hall's Social Justice Center, Mr. Stagnitto represented clients in foreclosure and condominium association cases for which he earned an award for Outstanding Contribution to the Civil Litigation Clinic. During his time in law school, Mr. Stagnitto also worked as a legal intern for both the New Jersey Department of Transportation and New Jersey Transit.
Prior to law school, Mr. Stagnitto graduated from Vassar College and worked for four years in logistics.
Secondary Text
Additional Text
Community Activities
Clerkships