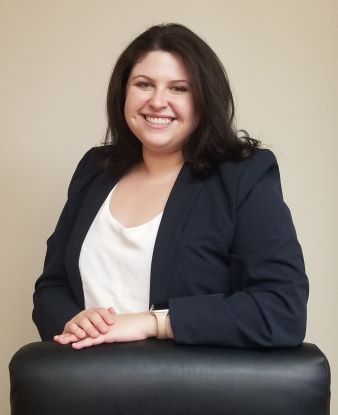 Mindi R. Zudekoff is an Associate Attorney whose area of practice focuses on New York and New Jersey Landlord Tenant Law.
Prior to joining Griffin Alexander, Ms. Zudekoff completed a clerkship with the Honorable Russell J. Passamano, J.S.C. in Essex County Civil Division. As a judicial law clerk, Ms. Zudekoff obtained exposure to various civil litigation, including landlord tenant law, contract disputes, civil sexual abuse, medical malpractice, and automobile collisions. Ms. Zudekoff is also a court certified mediator in which she has mediated many civil disputes for money damages in the Special Civil Division.
Ms. Zudekoff earned her J.D. from Seton Hall Law School in 2021. While in law school, she worked in a variety of areas, including Family Law, Contract disputes, and White-Collar Criminal Law. However, Ms. Zudekoff has always had a strong interest in Property Law and Estate Planning. Ms. Zudekoff was also involved in the First-Generation Law Students Association and Jewish Law Society, where she networked with other First-Generation Attorneys in the tri-state area.
Ms. Zudekoff is from Scottsdale, Arizona and loves visiting the state and hiking with her family. She received her bachelor's degree, cum laude from the University of Arizona in 2018 and was involved in organizations such as Phi Alpha Delta and Students Consulting for Non-Profit Organizations. While in undergrad, she studied abroad in international relations in Fribourg, Switzerland.
Ms. Zudekoff is currently involved in the NYC Chron's and Colitis Foundation in the Young Professionals Division and is passionate about finding a cure for the disease.