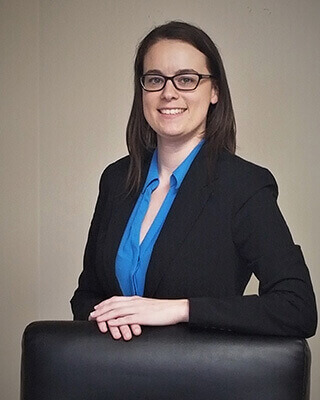 Gabriella Esposito is an Associate of the firm who concentrates her practice on matters involving Community Association Law and New Jersey Landlord/Tenant Law.
Prior to becoming an attorney, Ms. Esposito worked as a law clerk in our office, where she assisted our attorneys on matters related to our firm's practice of landlord/tenant law and community association law.
Ms. Esposito is a graduate of Roger Williams University School of Law (J.D. 2018, cum laude). While in law school, Ms. Esposito completed an internship at the Rhode Island Attorney General's office where she worked alongside a Special Assistant Attorney General in the Narcotics and Organized Crime Unit's Civil Forfeiture Division.  Additionally, during her third year of law school, Ms. Esposito participated in her law school's Business Start-Up Clinic, where she provided transactional legal services to small businesses and non-profit organizations in Rhode Island.
Ms. Esposito is a member of the New Jersey Bar Association. She is also a graduate of Rider University (B.A. 2013, Psychology, magna cum laude).