Daniella L. Chaviano, Esq.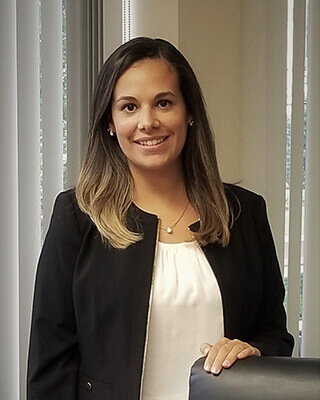 Daniella L. Chaviano is an Associate of the firm who concentrates her practice on matters involving Condominium Law and New Jersey Landlord/Tenant Law.
Prior to joining Griffin Alexander, P.C., Ms. Chaviano worked as a judicial law clerk to the Honorable Teresa A. Kondrup Coyle, J.S.C. at Monmouth County Superior Court in New Jersey. During her clerkship, Ms. Chaviano regularly mediated non-dissolution disputes for the Honorable Gregory L. Acquaviva, J.S.C.
Ms. Chaviano is a graduate of Villanova University Charles Widger School of Law (J.D. 2017). While in law school, Ms. Chaviano was Vice President of the Intellectual Property Society and a member of the Environmental Law Journal. Additionally, during her third year of law school, Ms. Chaviano worked as a Law Student Counselor for the University's Clinic for Law and entrepreneurship, where she represented entrepreneurs, small businesses, and social ventures in entity formation and intellectual property matters.
Ms. Chaviano is a member of the New Jersey Bar Association. She is also a graduate of Monmouth University (B.A. 2014, Criminal Justice, Cum Laude).