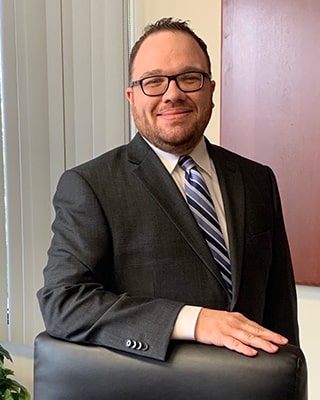 Christofer Merritt is an Associate of the firm who concentrates his practice on Community Association Law and Collections Law.
Prior to joining Griffin Alexander, P.C., Mr. Merritt gained extensive experience representing clients in various civil matters including lender foreclosures, personal injury, and workers' compensation. He is currently a member of the bar for both New York and New Jersey.
Mr. Merritt graduated from Western New England University School of Law (J.D. 2012). While in law school, Mr. Merritt participated in the Real Estate Practicum gaining experience working in a Title Insurance Company, as well as within a small law firm specializing in real estate closings. Mr. Merritt separately participated in the Small Business Clinic where he worked with local entrepreneurs to provide representation and advise as they attempted to get their small business off the ground, including providing contracts for everyday use, as well as providing advise on issues ranging from potential liability concerns to tax issues.